Overview
Canyon is a German manufacturer of high performance racing bikes, mountain bikes and triathlon bikes, with a unique model of selling online directly to consumers, Canyon's web presence is a cornerstone to it's success.
This project includes website enhancements to it's global navigation, product display and other features.
Product Display
Limited stock options
With every bike carefully handcrafted, production capacity was relatively limited, and based on data analytics, users were frequently bouncing from the checkout due to a lack of sizes being in stock at a given time and the product page needed enhancements to inform the user ahead of time to prevent such a behavior.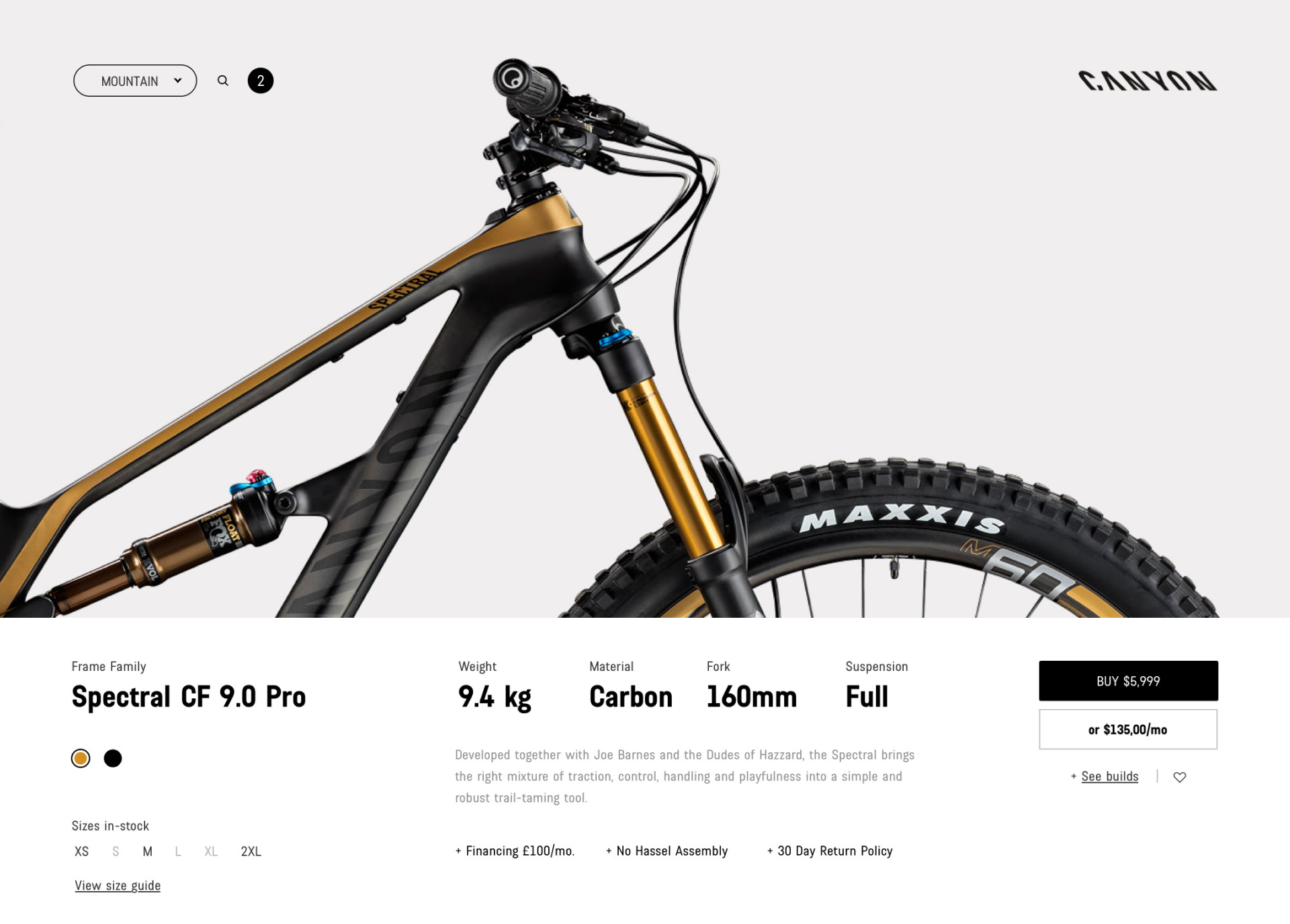 Further changes
After much discussion and compromise, we landed on a side rail pattern which provided a large number of features and information available to the user. Options to collapse redundant information after making a selection were provided but ultimately unused.
Navigation
Complex organization
Due to extensive product families and models, simple navigation is needed to help both experienced and novice individuals find their desired bike of choice.
Early explorations focused on sorting the products into easily understandable categories with more focus on allowing the user to associate product families with their specific intricacies.
The final proposed design flattens the navigation structure even more, leveraging large imagery to help bring more key visual to the product lines. The client was enthusiastic about this direction, but ultimately was never implemented.